An Alternative Recipe For Investing In India Comes From California
Rob Kirby, in a note written in 1984 (in the Journal of Portfolio Management), narrated an incident involving his client's husband. The gentleman had purchased stocks recommended by Kirby in denominations of US$5000 each but, unlike Kirby, did not sell anything from the portfolio. This process (of buying when Kirby bought but not selling thereafter) led to enormous wealth creation over a period of about ten years. The wealth creation was mainly on account of one position transforming to a holding worth nearly $1m in Xerox. Impressed the power of this approach – of buying great companies and then letting them for ten years – Kirby coined the term "Coffee Can Portfolio".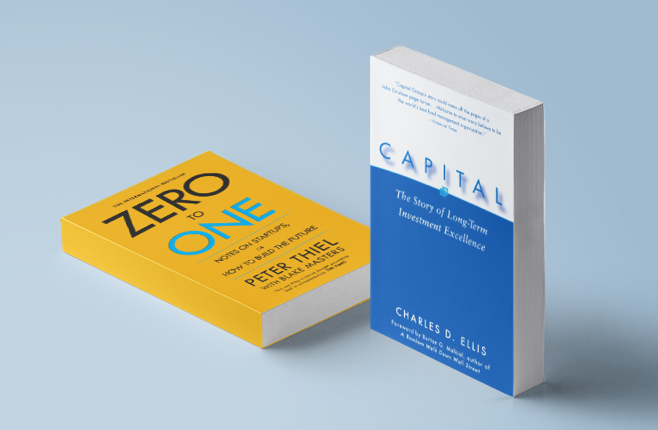 Nearly 40 years later, Peter Thiel hit upon the same insight but this time in the context of the VC investing – great VC portfolios are defined by a couple of blazing winners at the end of ten years. Thiel calls this the "Power Law".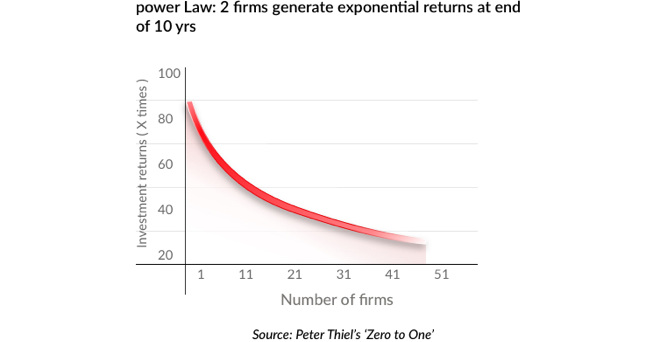 Marcellus' Investing Philosophy
At Marcellus, our Purpose is to make wealth creation simple and accessible by being trustworthy and transparent capital allocators. Our philosophy at Marcellus has evolved from the ideas of Kirby and Thiel, which we have refined further. Our investing approach has 3 pillars:
Clean Accounts: We apply quantitative frameworks which use a combination of forensic accounting and capital allocation assessment define our investible universe.
Capital Allocation: We look for companies with superior track records of generating free cash flows and reinvestment in their business to fuel further growth.
Competitive Advantage: We draw upon our collective experience to perform primary research to construct a portfolio of companies with competitive advantages in their industries.
To capture the benefits of long-term compounding, we generally hold these investments for periods of [ ] years or more. .
Rakshit Ranjan, CFA

Investments

Rakshit spent 6 years (2005-2011) covering UK equities with Lloyds Bank (Director, Institutional Equity Research) and Execution Noble (Sector Lead analyst). During these six years, he was ranked amongst the top-3 UK Insurance analysts (Thomson Reuters Extel survey) in the mid-cap space. From 2011 to 2018, Rakshit led Ambit Capital's consumer research franchise which got voted as No.1 for Discretionary Consumer and within top-3 for Consumer Staples in 2015 and 2016 . He launched Ambit's Coffee Can PMS in March 2017 and managed it until December 2018. Read More ➞

Nitesh Bhadani, CA

Sales

Nitesh has 16yrs+ work experience across Investment Banking, Equity Research and Private Equity. In his 6 year stint with Ambit Private Ltd, Nitesh worked across the Institutional Equities and Investment Banking divisions of the firm. Prior to that, Nitesh worked in the investment team of the private equity firm SAIF Partners in Gurgaon. Before joining SAIF, Nitesh worked as an equity research analyst in CRISIL and used to track Indian Telecom & Cement sector.

Qualification: Nitesh is a Chartered Accountant and MBA from the Indian School of Business - Hyderabad. Read More ➞

Salil Desai, CA

Investments

Salil joins Marcellus from Premji Invest, India's largest family office by assets under management , where he spent 6 years as a senior member of the team that managed ~US$2bn in listed equities. Prior to that, Salil worked for IDFC Securities, a prominent equity brokerage in Mumbai. Over a career spanning 12 years in equities, he has tracked multiple sectors, including industrials, infrastructure, utilities, insurance, cement, metals and logistics.

Qualifications: Salil is a Chartered Accountant and a Post Graduate Diploma in Business Management from NMIMS, Mumbai. He completed his graduation in Commerce from Mumbai University Read More ➞

Tej Shah, CFA

Investments

Prior to joining Marcellus, Tej worked at Mayfield, a Silicon Valley headquartered venture capital fund which manages $3Bn globally and $220Mn in India. Tej spent 2 years as a part of Mayfield India's investment team covering multiple sectors of India's evolving venture ecosystem. Prior to Mayfield, Tej was a part of the equity and capital markets team of Ambit Capital where he worked on executing IPOs, qualified institutional placementss and buybacks. Qualifications: Tej is a Chartered Accountant and and a CFA charter holder. He holds a B. Com degree from Ahmedabad University. Read More ➞